James A. Lavorgna
Primary Relationship Manager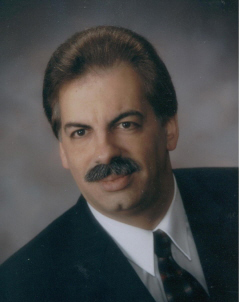 Royal Society of Fellows
Distinguished Fellow
American Academy of Financial Management Fellow
Click here for "Personal Story"
James A. Lavorgna is the CEO and primary relationship manager for Forsyth Wealth Management, Inc., a Registered Investment Adviser. Mr. Lavorgna works directly with clients and their advisors to provide wealth management services including investment advisory services, financial planning, accounting, tax, asset protection, and estate planning services in both domestic and international markets. He is a Registered Investment Advisor Associate of Forsyth Wealth Management, Inc.
Experience
Throughout his career, he has provided extensive financial and estate planning services to professional athletes, high net worth individuals and business owners. He also works with non-profit organizations and clients that have an interest in charitable giving, family wealth planning, business succession planning and asset protection.
He provides goal based wealth management services for clients wishing to grow, protect and conserve their wealth currently and for future generations. He also provides global estate planning; asset protection planning through domestic and offshore financial centers; and has planning experience designing offshore structures and international private placement life insurance.
Mr. Lavorgna is currently an adjunct professor of law for the Thomas Jefferson School of Law Masters of International Tax Graduate Program.
Formerly, he was an adjunct professor for investments and financial planning at Sussex County Community College during the 1980's. He taught accounting, computerized accounting and business law, a course he developed, for the Patrick Henry Community College distance-learning program. He also was a thesis promoter and taught international tax credits and partnerships as a visiting professor for St. Thomas University School of Law Graduate Tax program. He is also a Certified Instructor for the American Academy of Financial Management and currently teaches the Chartered Wealth Manager and Chartered Trust and Estate Planner designation courses.
Mr. Lavorgna has been a financial planning radio talk-show guest, an international public speaker (recently speaking in the Bahamas, Cayman Islands and Barbados), has been quoted in trade publications, and has independently published numerous articles. He has written the Anguilla Chapter for the Offshore Financial Centers Database for Richmond Publishing, London and is currently working on completing a book on financial planning and investing called Educated Investing. He also writes articles for ProducersWeb.com, a web magazine for professional financial advisors with a membership of over three hundred thousand. He is listed in the National Register's Who's Who in Executives and Professionals 2001-2002 edition and has been listed in the 2005-2006 "Guide to America's Best Financial Planners" published by the Consumers' Research Council of America.
Education and Personal Designations
Doctor of Laws (J.S.D.) - Expected 2013
Master of Laws in International Taxation (LL.M.) - Concentration in Offshore Financial Centers
Master of Laws in International Taxation (LL.M.) - Concentration in Wealth Management and Private Banking
Juris Doctor (J.D.) – Concentration in Litigation
Bachelor of Science (B.S.) – Finance
Associates in Arts (A.A.) - Business
Certified Financial Planner (CFP®)
Chartered Wealth Manager (CWM™)
Chartered Trust and Estate Planner (CTEP™)
Master Financial Professional (MFP™)
Board Certified Estate Planner (BCE™)
Trust and Estate Practitioner (TEP)
Distinguished Fellow – The Royal Society of Fellows
Fellow – American Academy of Financial Management
Affiliations
Royal Society of Fellows
American Academy of Financial Management
Society of Trust And Estate Practitioners
Licenses
Investment Advisor Representative
State Insurance Licenses.